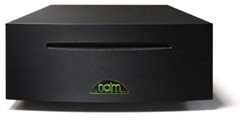 With the UnitiServe, British Naim completes their Unity system. The UnitiServe is a Windows XP Embedded based media server with a built in Red Book CD drive. The server supports a multitude of audio formats, including Flac at a resolution of up to 24bit/192KHz. The innards include parts from equally cool British lads, Digital Fidelity.
The main idea, of course, is for the UnitiServe to act as a server for multitude of NaimUniti and UnitiQute clients already casually spread across your house. It supports streaming unique content to 6 simultaneous receivers. But being a full fledged DLNA server, it will do the biddings of any compliant device on your home network.
The UnitiServe comes with 1TB of disk space or, if you so prefer, with only a 16GB SSD disk, requiring a NAS for its data.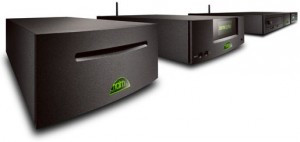 Naim